M
o
r
o
c
c
o
CASA FINANCE CITY TOWER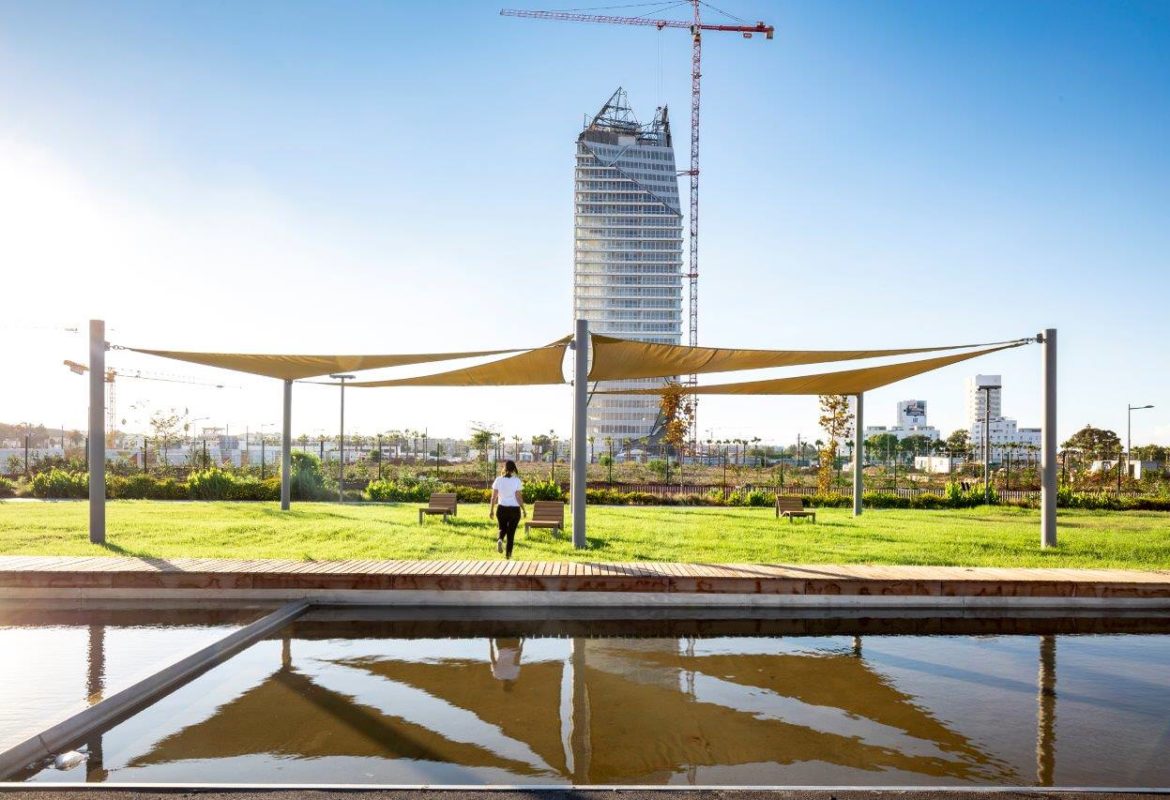 All projects
Delivery Date

July 2018

Client

Casa Finance City

Company

Bymaro

Architects

Omar Alaoui Architects

Awards

LEED-Silver; HQEtm-International

City

Casablanca

Country

Morocco
A new tower in the financial landscape of Casablanca
At 122m high, this tower is crowned by a geometric, crystal-shaped volume, reminiscent of a precious stone. The same concept, also transparent, is to be found at the foot of the building, where it contrasts with the brise-soleil system used for the rest of the façade. This deconstructivist design was one of the main challenges faced by BYMARO teams to build this iconic tower, the tallest in Morocco.
Located on the site of what used to be Casa Anfa airport, the 21,000-m² Casa Finance City (CFC) tower stands 122 m tall. Above the ground floor is a mezzanine floor, then 25 storeys, with 6 levels of underground parking below. In addition to leased office space, the building features a conference centre on the first two floors, including a 780-m² modular level. Part of the premises is occupied by the Banking Supervision Division of Bank Al Maghrib Bank.
CFC is targeting certification against an international environmental benchmark as a result of the thermal inertia of the floors which is able to store and release heat and cold as required.
122
meters high skyscrapper
21,000
Square feet meters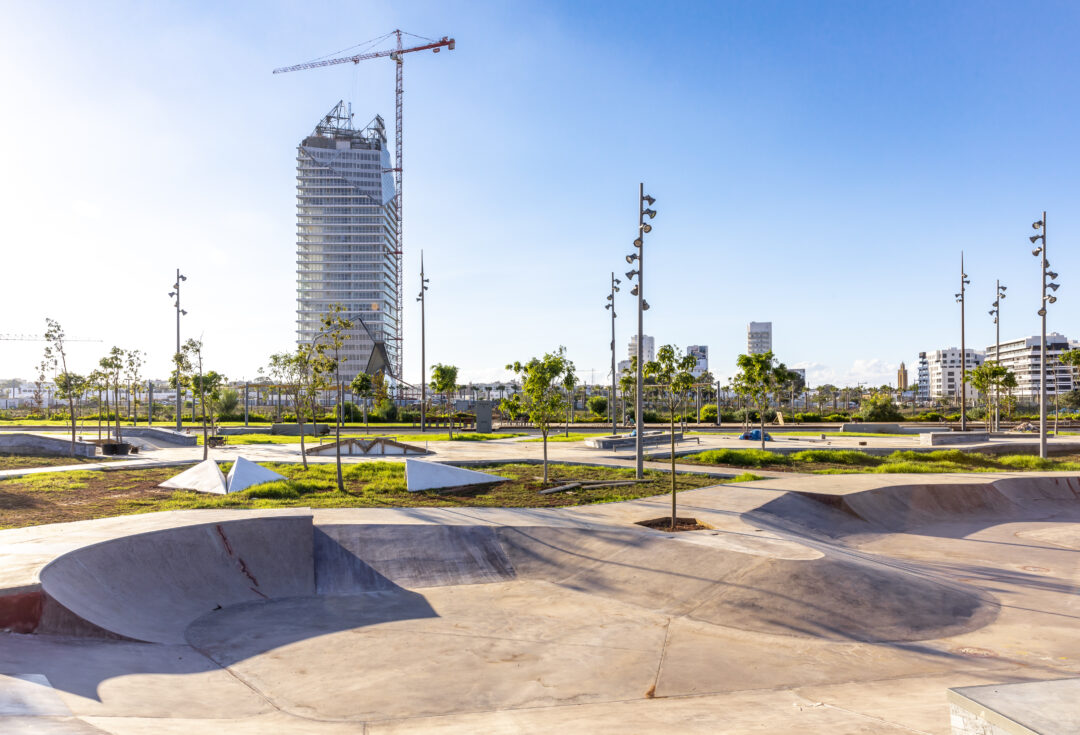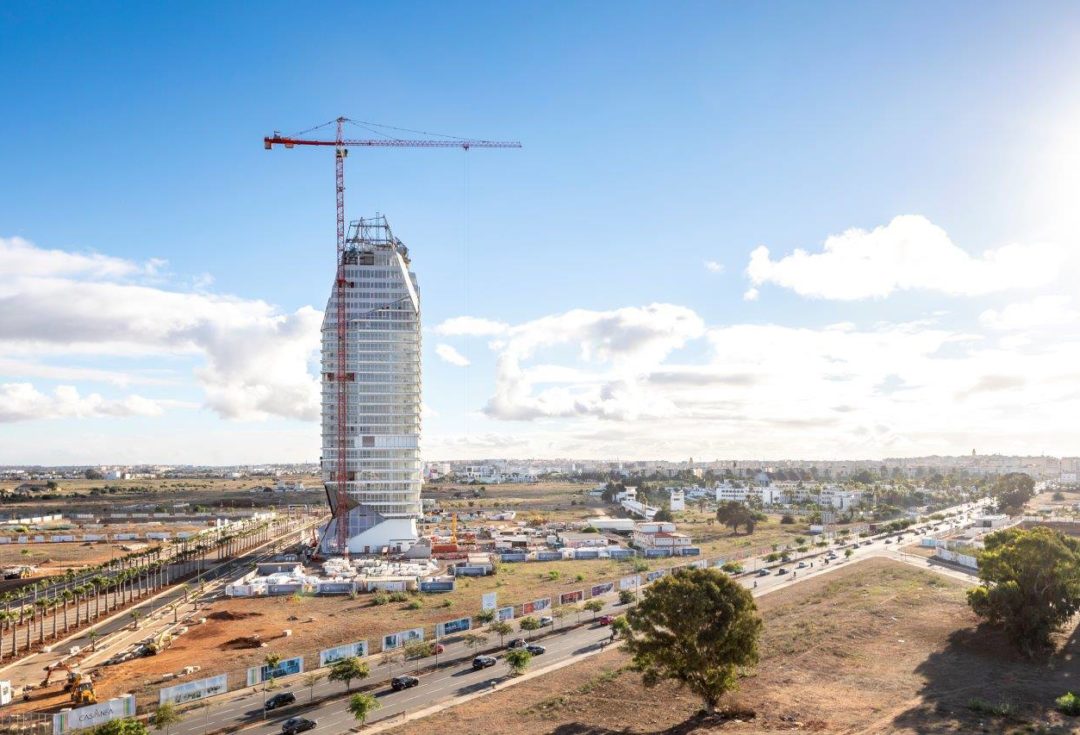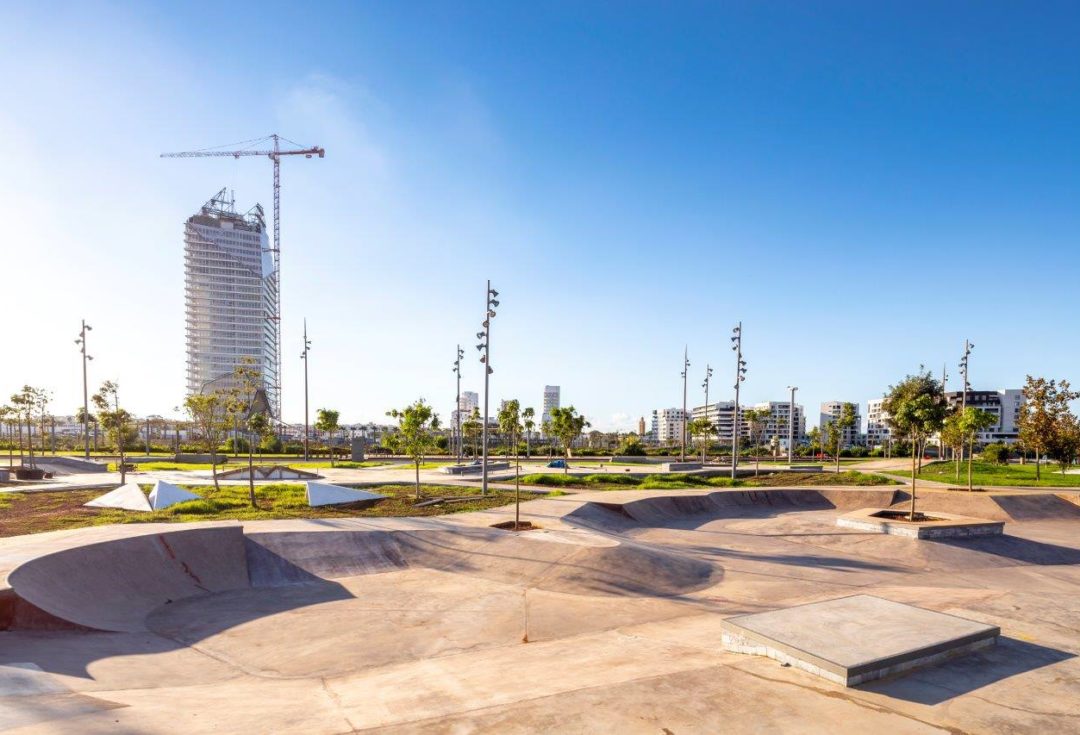 Aesthetic characteristics
With its deconstructivist geometry, the tower exhibits a multifaceted design of rhythm and rupture, with a functional "brise soleil" system on the façades. This system cloaks the entire building, protecting it from the heat and glare of the sun while ensuring a breathtaking panoramic view from the inside.