R
u
s
s
i
a
EKATERINBOURG HYATT HOTEL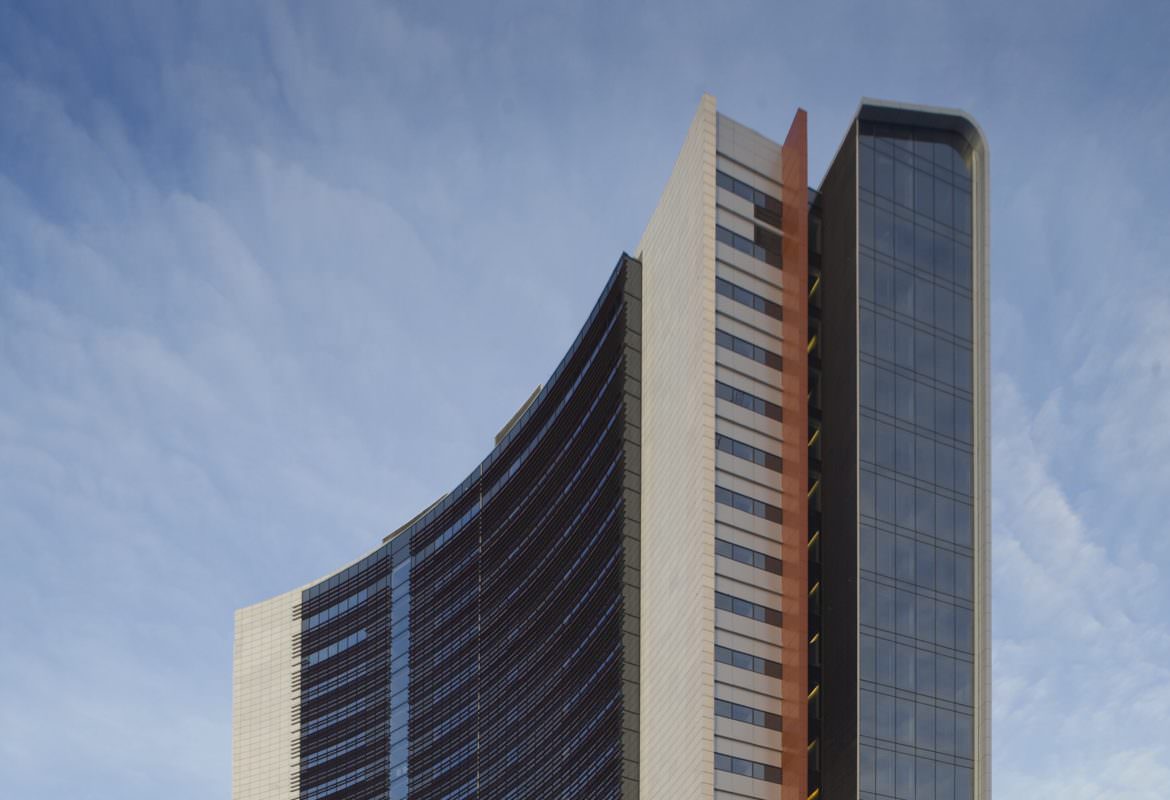 All projects
Delivery Date

May 2009

Client

UGMK ATRI

Company

Bouyguesstroi

Architects

Valode et Pistre Architectes

Certification

HQE-Excellent

City

Ekaterinbourg

Country

Russia
Ice sculpture on the banks of the Iset
Hyatt Regency Ekaterinburg is a luxury hotel in Ekaterinburg, developed as part of the new Ekaterinburg City district including extended commercial space and offices.
It is this tradition that inspired the design of the Hyatt Regency hotel built in 2009 by Bouygues Bâtiment International. Its huge ice-cube design echoes the curve of the lake reflected in its glass façade. In the centre of a future 12 hectare business district, it has 296 rooms, a ballroom for 800 people and the largest multi-purpose conference centre in the city. Served by the Trans-Siberian railway and the second-largest economic centre in Russia, the capital of the Urals is expanding rapidly. And nothing is too fine for this hotel: for example, the company used innovative decorative materials such as Corian®, which provides a particularly elegant surface finish.
2,500
SQUARE FEET METERS FITNESS CENTER
Technical challenge
From -35°C in winter to +35°C in summer. Ekaterinburg has one of the largest temperature variations in Russia. To avoid the concrete freezing, heating elements were installed in the steel reinforcement to heat it from the inside. Still wet, it was covered to maintain a minimum temperature while drying, with warm air blown under the sheets.