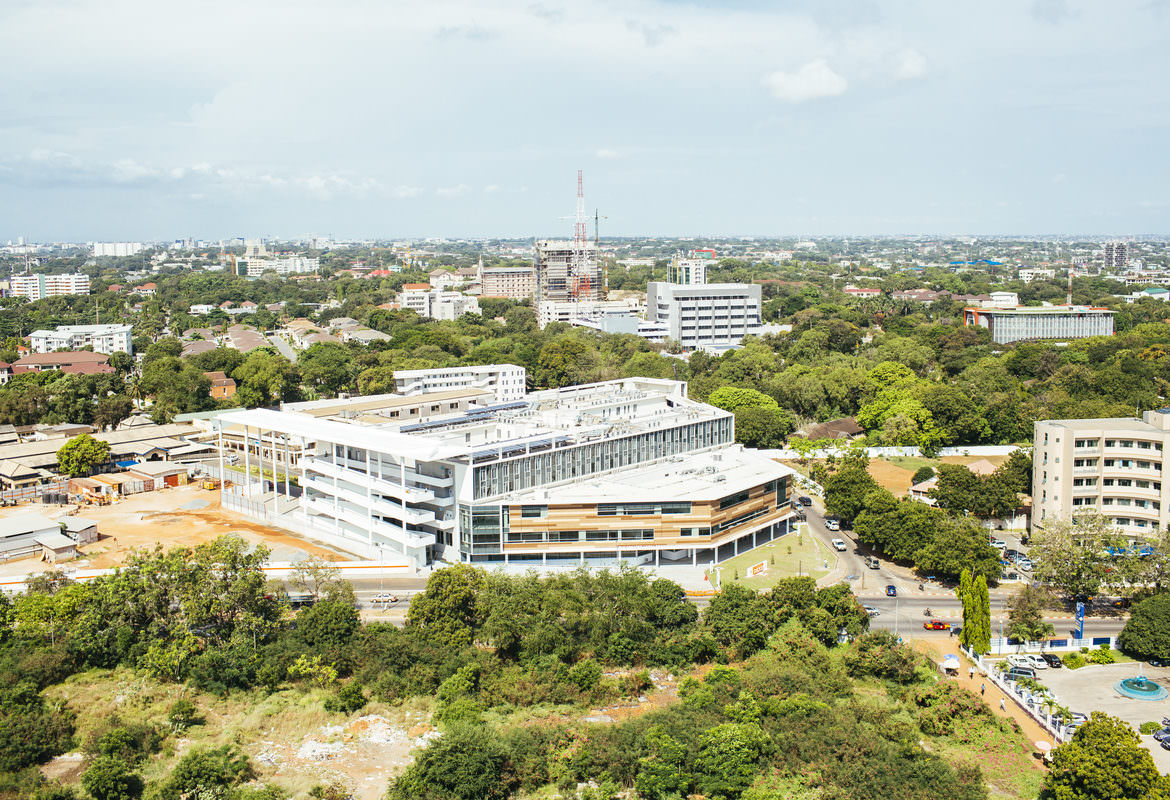 All projects
Delivery Date

January 2017

Client

Ministry of Health, Republic of Ghana

Company

Bouygues Bâtiment International

Architects

Perkins, Will

Certified

LEED-Healthcare

Sustainable-construction equipment

Lifestyle improvement

City

Accra

Country

Ghana
A new image in line with international standards
The Ministry of Health of Ghana launched the rehabilitation and upgrading project to transform Ridge Hospital in Accra into a regional facility.
Hospital Ridge is an essential project for the city. Due to increasing patient numbers, the current hospital is overstretched and the refurbishment is necessary to provide extra capacity. The plans provide for a modern, fully functional facility complete with operating theaters. The revamped hospital is in line with international standards and represents one of the most advanced medical facilities in West Africa.
It includes a new 420-bed building, a treatment block and a cutting-edge maternity ward. In addition, some of the building's electricity supply is provided by solar power, enabling it to meet environmental standards.
This site is of particular importance for the Ghanaian government which intends to make this new hospital a symbol for medicine and surgery in West Africa. During the construction work, the hospital has continued to operate as normal.